CHILDREN IN BETWEEN
(Co-Parenting Class)
Divorce or Separation is one of the most heart-wrenching experiences that a couple can go through.  This is especially horrifying when children are involved. Parents often wonder if the divorce will "mess-up" their child.  Two main questions are "What are the long-term effects and will my children suffer greatly because of the divorce?"  The answer to these questions of suffering and negative effects of the divorce truly depends on the way the parents handle the situation.
Many parents choose to "play it by ear" and make guesses as to how to handle the many nuances of divorce.  The Children In Between program is a powerful class that aids parents through the difficult process of co-parenting.  The facilitator provides guidance on how best to navigate the waters of co-parenting.
No parent is perfect!  
Divorce doesn't have to mean your child will be "messed up".
The Children In Between classes allows parents the opportunity to restructure their lives and make the proper adjustments needed to best help your child thrive through this change.  Although you may no longer be married, you remain the parent.  You must focus on creating a new normal and define your "family".
Children In Between is a Co-Parenting class for Divorcing/Separating parents.  It is a live and interactive program where real issues are addressed.  The In-person classes allows you to ask questions and get answers.
Who is this class for?
Divorced parents
Separating parents
Parents who simply would like to learn how to co-parent or
Parents who may also need to satisfy the 4-hour court requirement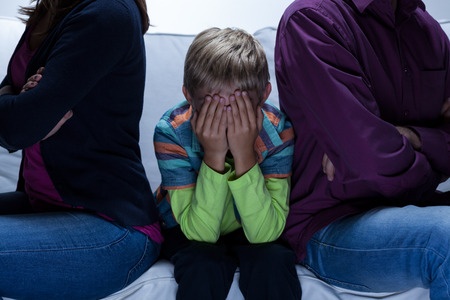 Benefits:
Better prepared to know what to expect
Learn skills to handle difficult situations
Guaranteed Court Acceptance:  The Children In Between program fulfills the requirements regarding divorce education for parents.
Reasonable Cost:  $70/person
4-Hour class in one-day